Dredging Systems
Offshore dredging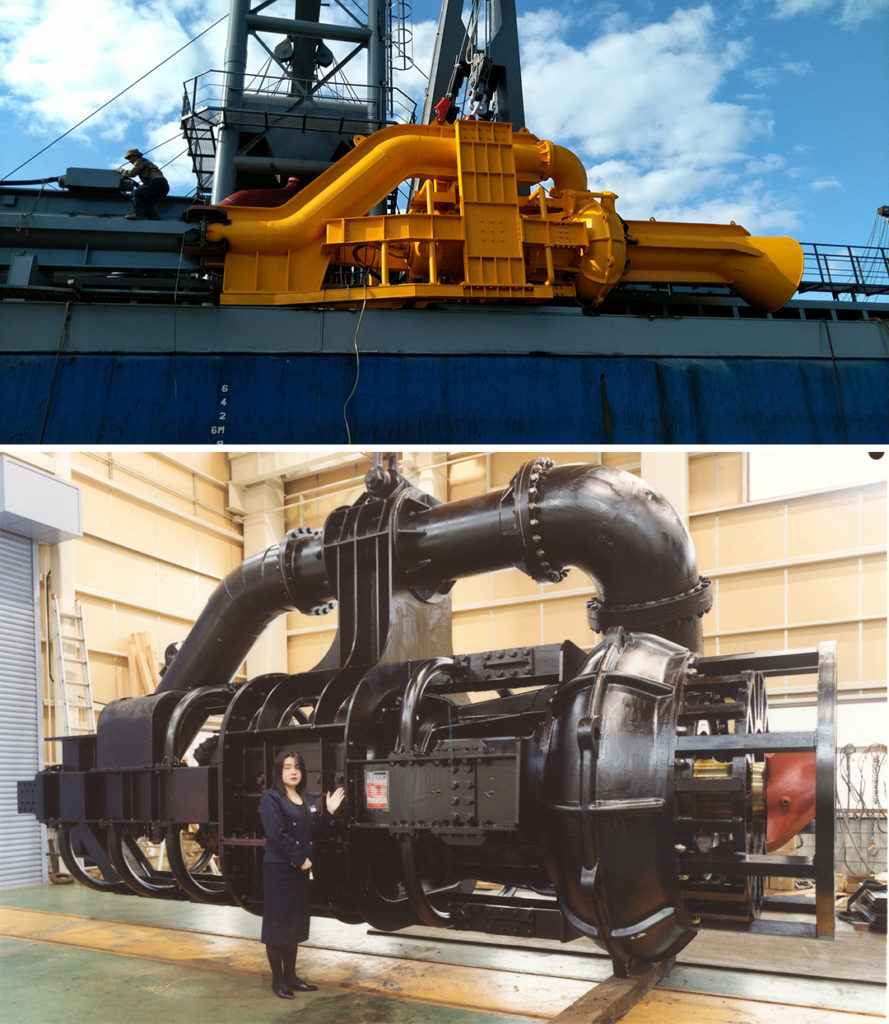 Offshore dredging operations are generally realised with suction dredgers. Nevertheless, the more the sea bed is deep the more this method becomes complicated and expensive to apply.
The performances of our deep sea heavy duty submersible pumps on the contrary are not affected by the working depth. They can operate at up to 120m below sea level without any problem. Their strong suction power offers the possibility to pump large quantities of materials without having to install a large discharge system.
Toyo has developed a range of DPA pumps with capacity between 400m³/h and 3000m³/h.
Many of these pumps are involved in sea sand dredging operations.